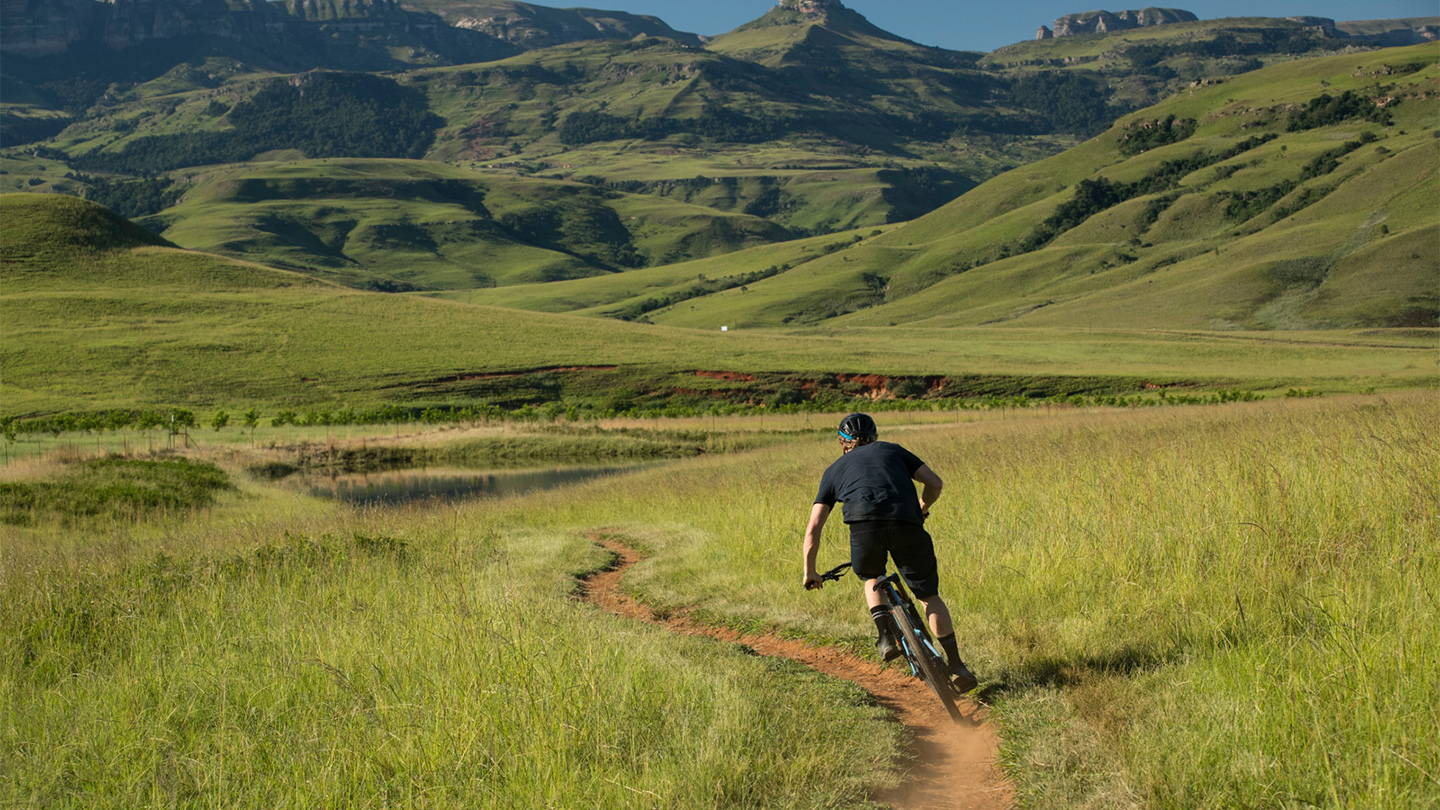 At Specialized, our first guiding principle is that "The Rider is the Boss." Our priority is to serve our riders with the most innovative cycling products in the world, and to stand behind the products that we sell. For this reason, we're pleased to offer one of the industry's most generous and rider-friendly warranty policies. It's simple, too:
Policy Term

Coverage for Registered Products

Coverage if Not Registered

Lifetime warranty* to the original owner against structural defects in material or workmanship on ALL models of Specialized-branded frames and forks

Includes seatstays and chainstays on full-suspension bikes

Does not include suspension forks and suspension parts

Does not include paint and graphics (these are covered below)

LIFETIME

2 YEARS

Lifetime warranty* on Roval wheels

LIFETIME

2 YEARS

Other Specialized-branded products are covered by a two-year warranty. 

Paint and graphics on frames and frame set

Specialized branded components

Co-branded suspension (BRAIN)

Motors & Drive systems components on e-bikes

Equipment

Helmets

Shoes

2 YEARS

2 YEARS

Turbo batteries have a warranty for 2 years or 300 charge cycles—whichever comes first.

2 YEARS

2 YEARS

Specialized-branded apparel and other items not listed are coverd by a 1-year warranty.

1 YEAR

1 YEAR

Subsequent Owners (second or later) are covered by a two year warranty from date of original retail purchase by original purchaser.

2 YEARS

2 YEARS
*Register your bike, frameset, or Roval wheels within the first 90 days of purchase for a lifetime warranty to the original owner.
Our complete policy, with all terms and conditions, is included below. You should read the entire policy. It applies to all Specialized products sold after July 1, 2021.

Select your region to download the policy in the local language. If your country is not one of the available options, select "Global Policy" and select your desired language.
ASSISTED REPLACEMENT
In addition to our limited warranty, many Specialized and Roval-branded products are covered under our Assisted Replacement Policy. If you damage an eligible product while riding and it's not covered under warranty, we'll replace or repair it at a discounted price.
Eligible products*

Coverage period

Frames and framesets

Lifetime

BRAIN-equipped rear shocks**

5 years

Roval-branded products***

Carbon components (handlebars, stems, seat posts, cranks, saddles)

Turbo electronic components (batteries, motors, displays, remotes, electronic cables)

Helmets & Shoes
*The Assisted Replacement Policy applies only to Specialized or Roval-branded product. It does not apply to third-party components on your bicycle, though that manufacturer may have their own program available. Check with your retailer.
**Suspension forks are not included. Suspension parts are also not considered part of the frame or frameset.
***All Roval-branded products including carbon wheels come with an incredible 2 year No Fault Replacement Policy. Full details on the Roval "**it Happens" Policy.
DISCOUNT STRUCTURE
All discounts are based on suggested retail price. Pricing may vary depending on your location.
Assisted Replacement Pricing

Under 3 years

35% off

> 3 and < 4 years

25% off

> 4 and < 5 years

20% off

> 5 years*

20% off
*Applies to frames and framesets only
IMPORTANT TERMS FOR THE ASSISTED REPLACEMENT POLICY
In all cases, the policy applies only to damage that happened during riding. It does not apply to cosmetic damage.

To take advantage of this policy, you must go to an Authorized Specialized Retailer. Depending on the damage, we'll determine in our discretion whether to replace or repair the product. The pricing for the replacement or repair depends on your location, the product, and how long you've owned it. Your retailer will have the details. A valid proof of purchase is required (this applies to subsequent owners, too.) We do not keep inventory forever. If your product needs to be replaced and we no longer have it in stock, we'll try our best to find you the most similar product then available.

Shipping costs are never included, and your Specialized retailer may charge you for labor or administrative costs. Your retailer will retain possession of the damaged product so it can be properly disposed.

Coverage period is based on the purchase date of the original product. The period does not start over when a product is replaced.

We stand behind our products and want to make sure you are completely satisfied, but we do reserve our right to deny coverage if we determine in our discretion that the policy is being abused.

If you have any questions about our Warranty or Assisted Replacement policies, please drop us a line: Rider Care Form
SPECIALIZED ASSISTED REPLACEMENT FAQS
Who qualifies for Assisted Replacement?
Original retail purchasers and subsequent owners all qualify, if a valid proof of purchase is presented.

What qualifies as a valid proof of purchase?
Original receipts, bank or credit/debit card statements.

I crashed and I damaged my bike frame. Can I get a discount?
Yes, if you meet the guidelines of ownership and time period laid out above and have a valid proof of purchase.

Are drivetrain items like cassettes, chains, shifters, or brakes included?
Only Specialized or Roval-branded products are covered. For 3rd party products that came as original equipment on Specialized bikes, check directly with the original manufacturer for coverage.

What if I have an issue with a product not listed in the table?
Products not specifically listed do not qualify for Assisted Replacement. Contact Rider Care with any questions.